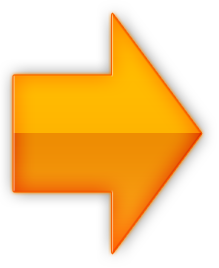 Simply enter your details below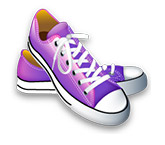 By Foot
Door to Door delivery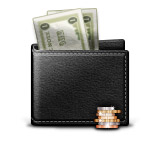 Low Cost
Only 8 cents per flyer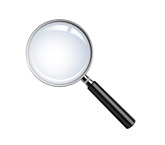 Reliable Distribution
With audited supervision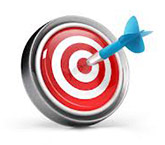 Direct Targeting
of your specific market by area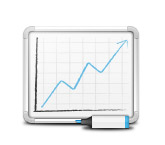 By Foot
Door to Door delivery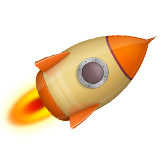 By Foot
Door to Door delivery

To stay ahead of your competition, you must get your customers attention and place your advertisement where they will see it.
Door-to-Door advertising works and is used by Fortune 500 companies! Our Business is Flyers, and making sure that they are reliably delivered to the specifically targeted area is what we have been doing best for over 10 years now.
No matter if you are just starting a business or have been running a successful company for over 20 years, you know that when customers are starting to dry up the first thing you can do quickly and at a low cost is to send out flyers.
Flyers, Coupons, Door-hangers, Business cards, whatever type of printed media you choose will generate instant response and strengthen the brand of your business.
Here are just some of the steps that we take to ensure Reliable Flyer Distribution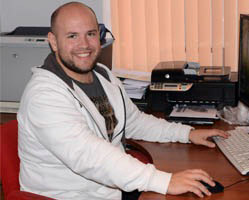 Steven Hattwood
Accounts Manager
From you initial phone call Steven will be happy to assist you and answer all of your questions in regards to your upcoming flyer distribution. Over the past 7 years Steven has helped local businesses just like yours to grow through reliable flyer distribution and careful area selection. Steven is very friendly; from your very first conversation with him you will feel that you are working with an old friend.
Dora Manuele
Printing Supervisor
Dora has been with Door to Door for the past 5 years. She is in charge of our Printing Department, and makes sure that all the flyers are carefully inspected before they get printed. As well, Dora supervises the overall printing process and assures quick and efficient work environment. Dora is very organized and punctual, if you are printing flyers with us she will make it her duty to make sure that it's done quickly and to the best quality.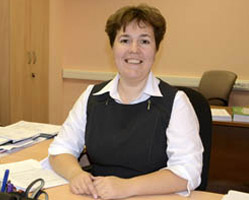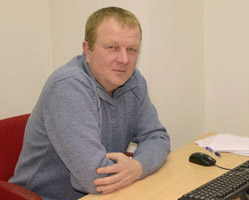 Alex Popov
Distribution Manager
Every flyer delivery requires strict supervision, meeting of the deadlines and careful scheduling. Some might say that Alex has the toughest job at Door to Door, but he has been successfully organizing and tracking all the distributions for the past 8 years. He might not smile much but when it comes to getting your flyers delivered, Alex will go the extra mile to make sure that every single house will get your flyer at their door.