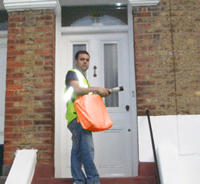 We go door to door by foot, and put the flyers directly into the mailboxes or door handles of every house. Usually it is your flyer and 2 other ones, (No competition). We deliver most of the GTA, from Oshawa over to Burlington, from Downtown Toronto up to Newmarket.
We take about 5 Business days from the day all the documents are signed and we have received the flyers from you to work out our delivery schedule, then our guys go in to the area and start the delivery. Usually we deliver from 7,000 to 10,000 Flyers per day.
The distribution is all done by adults, it is supervised, also checked by our independent auditors. As well, before the flyers go out you as a client know when and where the flyers are going out so you can drive around the area and check for yourself. At signing of the documents we provide you with an invoice and we accept cash or cheque, plus HST.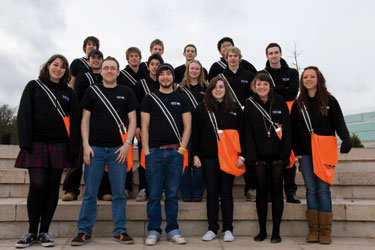 We have all the maps and house hold counts for all of the GTA you simply select an area on the map that interests you and we go in there and start the delivery. Throughout all of GTA we just deliver to residential houses, distribution for businesses and apartments is also available under different circumstances.
Distribution to Apartments, Condos and Businesses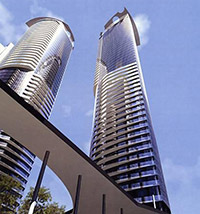 For apartments and condos the service is slightly different. Because we are not allowed to go into Apts and Condo buildings we provide flyer distribution the following way: we take your flyer and 2-3 other ones, we place them all in clear, plastic bags and mail them out through Canada Post. These clear and sealed plastic bags with the flyer will be delivered by the mailman himself to each individual mailbox or every apartment building and condo that you have selected (The flyers will not be left downstairs in the lobby, this is a direct distribution to each individual resident) Area of coverage is all of Toronto, this includes North York, Scarborough, Etobicoke and the central parts of Toronto, as well as most parts of Mississauga.
Similar process applies for Businesses. If you want to deliver your flyers to businesses we take your flyer and another 1 flyer that is going in the same area, we place them both in a clear plastic bag and we send them out through Canada Post. Again, just like with the apartments your flyers will be delivered to each individual business by the mailman himself. Area of coverage all of GTA